Upgrade to Whole-Home Wi-Fi and blanket your home with the signal strength you need to keep your devices running the way they they should.
Fiber Optic Internet Packages
Our Best Technology available

The Ultimate Internet Experience
High Speeds for multiple devices.

3-5 Simultaneous Users
Basic users looking for a little more speed

2-3 Simultaneous Users
Simple package for basic Internet use

1-2 Simultaneous Users
Add Whole-Home Wi-Fi!
Whether you need extra wireless coverage, expert support, or simply peace of mind knowing your network is taken care of from start to finish, we have options for you!
No monthly equipment fees for a standard wired router. Basic wireless service available for only $5.95 per month.
*In GTel's Landline Telephone area, GTel 50 is only available when bundled with Basic Telephone service. Click here for a map of our Landline Telephone area.

**Maximum speeds are guaranteed over a hard-wired connection to the point of GTel's provided modem/router.  Speeds may be impacted by many factors including wireless signal inside the home, connectivity with compatible devices, and the number of devices utilizing your home network. If you have questions about your network or the speeds you are experiencing, please contact our Business Office for further support.
Fiber direct to your home
Unlike other companies who only use fiber to your neighborhood, we install a fiber optic connection directly to your home to provide the fastest, most reliable connection possible.
Fastest speeds available
Fiber optic technology can provide speeds in excess of 1 gigabit, that's 1000 megabits per second (mbps). As Internet usage increases, higher speeds are necessary to avoid slowdowns and buffering. In addition, all GTel Fiber packages have fully symmetrical speeds, meaning your upload is just as fast as your download.
Future-proof connectivity
Fiber optics are the fastest medium available to connect to the Internet because they use light to transmit data. Fiber will be able to grow and adapt to Internet usage for years to come. As needs increase, we'll be right here, advancing and improving our networks to keep you connected.
You get the speeds you pay for and the small town service you expect
GTel always provides you with the service you are paying for and will match you with the right speed to fit your needs. And it's all backed by our local staff right here in Germantown and our 24/7 technical support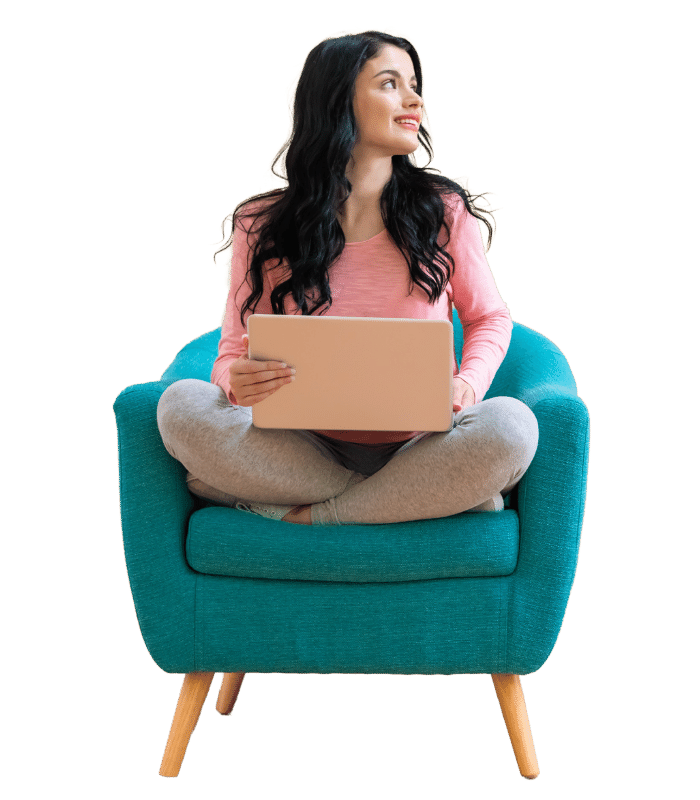 Better Value
Fiber Internet from GTel is a better value than DSL and other alternative technologies.
Better Gaming Experience
With reduced latency and extreme speed, you can experience your online games like never before!
Packages for all Needs
We have a variety of speed packages available to fit any lifestyle from basic users to power users requiring high bandwidth
Which Speed is Right For You?
Here are our suggestions for the speed you need based on your Internet usage
More HD / Some 4K Video Streaming
Families with many devices
Basic cloud storage or cloud backup
Large number of smart home devices
Large file uploads/downloads
Users who want the best Internet access available
Looking for more information about Internet speeds?
This video explains more about choosing an Internet speed and why symmetrical speeds are important.
Need more help deciding what speed you need?
Give us a call at (844) 537-GTel and we'll help you decide!
What is GTel Fiber?
Fiber-to-the-home is the delivery of information, communication, and entertainment services over optical fiber directly into the homes and businesses that fall within a specific coverage area. The fiber will replace all copper twisted pair (traditional telephone wires) and coaxial cables. The same services you enjoy today will be provided via a single fiber with higher bandwidth for increased data flow.
Is Fiber more reliable than DSL?
Fiber cables, unlike copper cables, are not as easily affected by bad weather conditions. This means no more static on your phone lines or snowy pictures on your TV during rain storms.
Is bandwidth limited on Fiber like it is on DSL?
No, unlike DSL where distance from our equipment to your home can affect the maximum bandwidth you can get, Fiber uses light to transmit data over much greater distances through glass cables. This technology allows us to provide all of our Fiber speed packages to all Fiber customers
What are symmetrical speeds and how do they benefit me?
Symmetrical speed refers to the download and upload speeds of your Internet connection. In the past, Internet packages were largely sold with an upload speed that was significantly slower than the download speed, for example, 6Mbps/1Mbps (this is called asymmetrical speed). The reasoning for this is that many people did not utilize upload as much as they did download, and higher upload speed was more difficult to provide over copper cabling. These days, with more and more upload being used for social media, communications, and cloud file backup and storage, upload speeds need to be higher as well to provide the best Internet experience. Some companies still sell asymmetrical speeds, but we know that's not going to provide you with the best experience. So we're raising the bar (and our upload speeds) to make sure you can have the best technology available that is ready for the Internet usage requirements of tomorrow.
Why should I run speed tests on a hard-wired connection?
Speed testing is a method of checking how fast your Internet speed is, usually done through a website such as
speedgtel.net
. With slower Internet speeds, speed tests can be performed over a hard-wired or wireless (Wi-Fi) connection and usually give back accurate results. However, at higher speeds, such as our 500/500 and 1000/1000 packages, Wi-Fi technology is less likely to be able to transmit the full speed between your device and the Internet. This is due to a variety of factors including: signal strength, age of devices, Wi-Fi standard in use by the device(s), number of devices currently on your network, and even the materials used in your home's walls and floors. Because of these often uncontrollable factors, it is unlikely that a wireless speed test performed over Wi-Fi will return an accurate reading of your Internet speed. This is why we recommend performing all speed tests over a hard-wired connection to a desktop or laptop to create ideal conditions for the test. If you have questions about your network or the speeds you are experiencing, please contact our Business Office for further support.
Can I use my own router with GTel Fiber?
Absolutely! If you choose to supply your own router and you're on GTel Fiber, the process is very simple. The router you select must support a network authentication protocol called PPPoE. At GTel, we use PPPoE to securely authenticate routers so they can access the Internet. Most modern routers support the PPPoE protocol but be sure to check with the manufactuer's documentation before choosing a router. A few router solutions that we know support the PPPoE protocol and work on GTel Fiber include: Amplifi, Google Nest Wifi, Linksys Velop, and Netgear Orbi*.
*GTel technical support is not able to troubleshoot issues with these or other customer owned routers or equipment.
What can I expect during construction and installation of my fiber services?
A lot happens between the moment you sign up for GTel Fiber service and when you are finally connecting to the Internet on your new high speed network. If you want to know more about the process, see our What To Expect page for your installation below!
What to Expect – Installation
eTech is a comprehensive technical support solution that is fast, reliable, feature-rich and affordable.  From an experienced, respected technical support team, end-users can manage the need for enhanced support from the comfort of their own home.
As more users and devices are added to the home network every day, the Internet of Things can get rather complicated. From bogged down PCs to the addition of multiple streaming devices, there is always a need for a knowledgeable resource to operate the home ecosystem smoothly. eTech is poised to offer the residential user the technical support resources it requires to operate these devices at peak efficiency, productivity and speed from the comfort of their home. It is eTech's mission to be a leader in supplying quality PC Repair by providing customers unequaled attention, service, and appreciation. Provided by ISPN Network Services.
Mega Backup
A simple way to back up your computer. It's secure – uses the same encryption technology as banks and financial institutions. It can be set up for backups at any time interval. Mega Backup is easy to set up, manage, and restore, if necessary. All for as low as $2.95 a month!
Static IP
Do you have a security system, cameras, or other networked equipment? A static IP might be just what you need to help them all run the way you expect. Rather than your router getting a dynamic address, we reserve one just for you.  Available for $15 per month.
Web Hosting & Domain Registration
GTel can host your website for a low monthly rate. Our cPanel management interface makes website management a breeze, and our support team is only a phone call away! We can also register and maintain a virtual domain for you for just $5 per year.
Whole-Home Wi-Fi
Whole-Home Wi-Fi is your local answer to the challenges of wireless connections in apartments, barns, homes, farms, and more. We can help create the right solution for your wireless needs. Get more information about our
Whole-Home Wi-Fi options
.
So what are you waiting for? Sign up for GTel Fiber to upgrade your Internet experience!