Stuff happens. Wire Maintenance covers the telephone wiring in your home if we need to send a technician to evaluate and fix an issue.
What is Wire Maintenance?
Should you experience problems such as static on your line, cutoffs, unable to hear, etc., we cover the charge for a trained GTel professional technician to come to your home, evaluate, and repair the problem (provided the problem is caused by the wiring or jacks). For just a few dollars a month you can save on expensive repair charges and ensure professional work in your home or business.
Telephone Responsibility
We know this can sometimes be confusing; to help clarify we have included the diagram below to illustrate where GTel's responsibility ends and where your responsibility begins.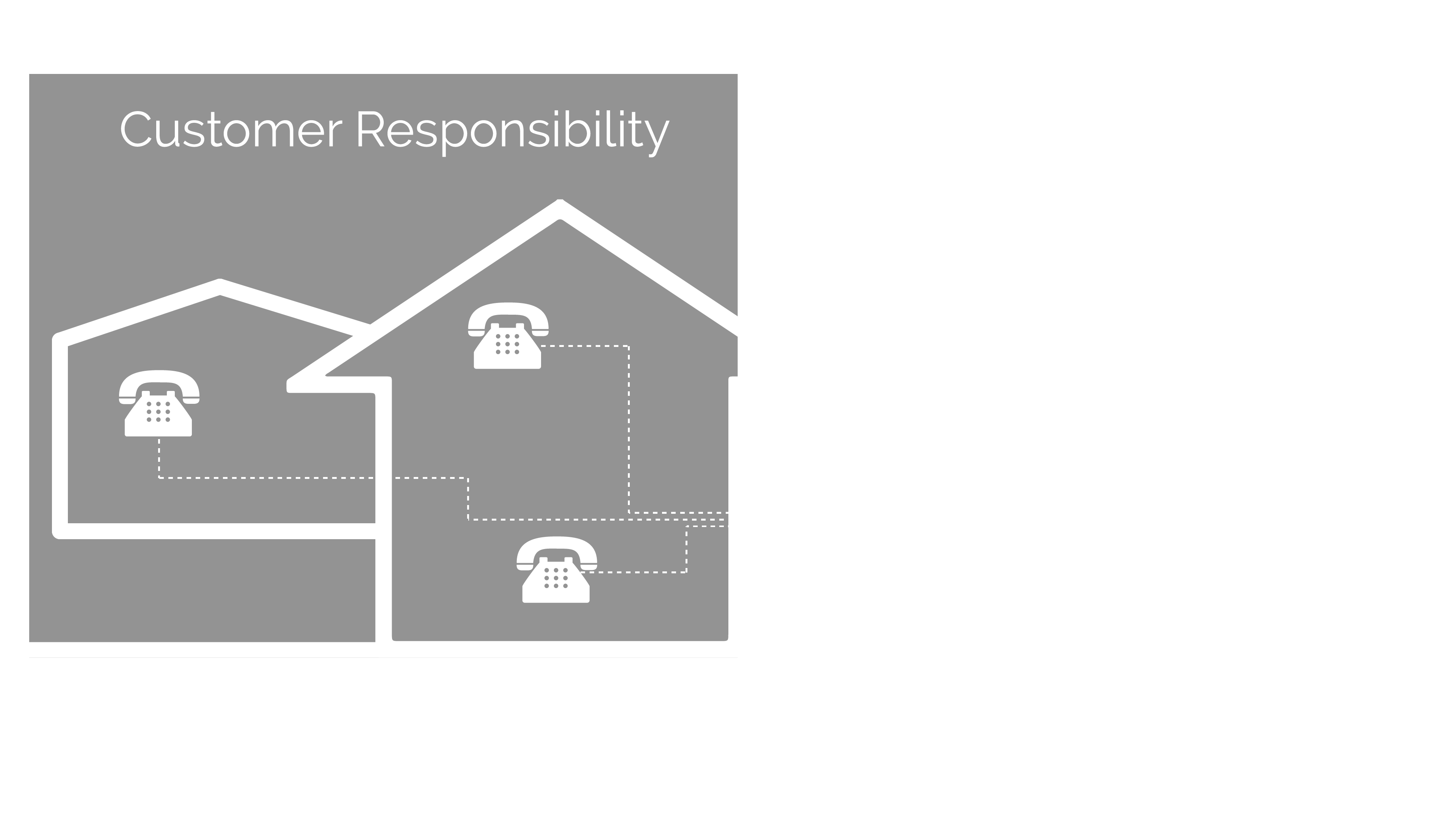 If you have further questions, please contact our Business Office at (518) 537-4835.
Voice Service Areas
GTel offers two types of voice services depending on where your service address is located. To find out if your address is in our Digital Voice territory or our Landline Phone territory, search for your address in our telephone service map.
Landline Telephone
Covers the town of Germantown and portions of Clermont and Livingston with service. This area is the telephone territory GTel has operated in for over 100 years and where we are regulated to provide traditional telephone services.
Digital Voice
Service for customers that are not located in GTel's landline territory. These areas include portions of Clermont, Gallatin, Livingston, and Taghkanic. Customers of other telephone providers may be able to port their number to GTel.