GTel Fiber delivers the fastest symmetrical upload and download speeds and increased reliability, along with 24/7 local service and support.



NO TERMINATION FEES  –  30-DAY MONEY BACK GUARANTEE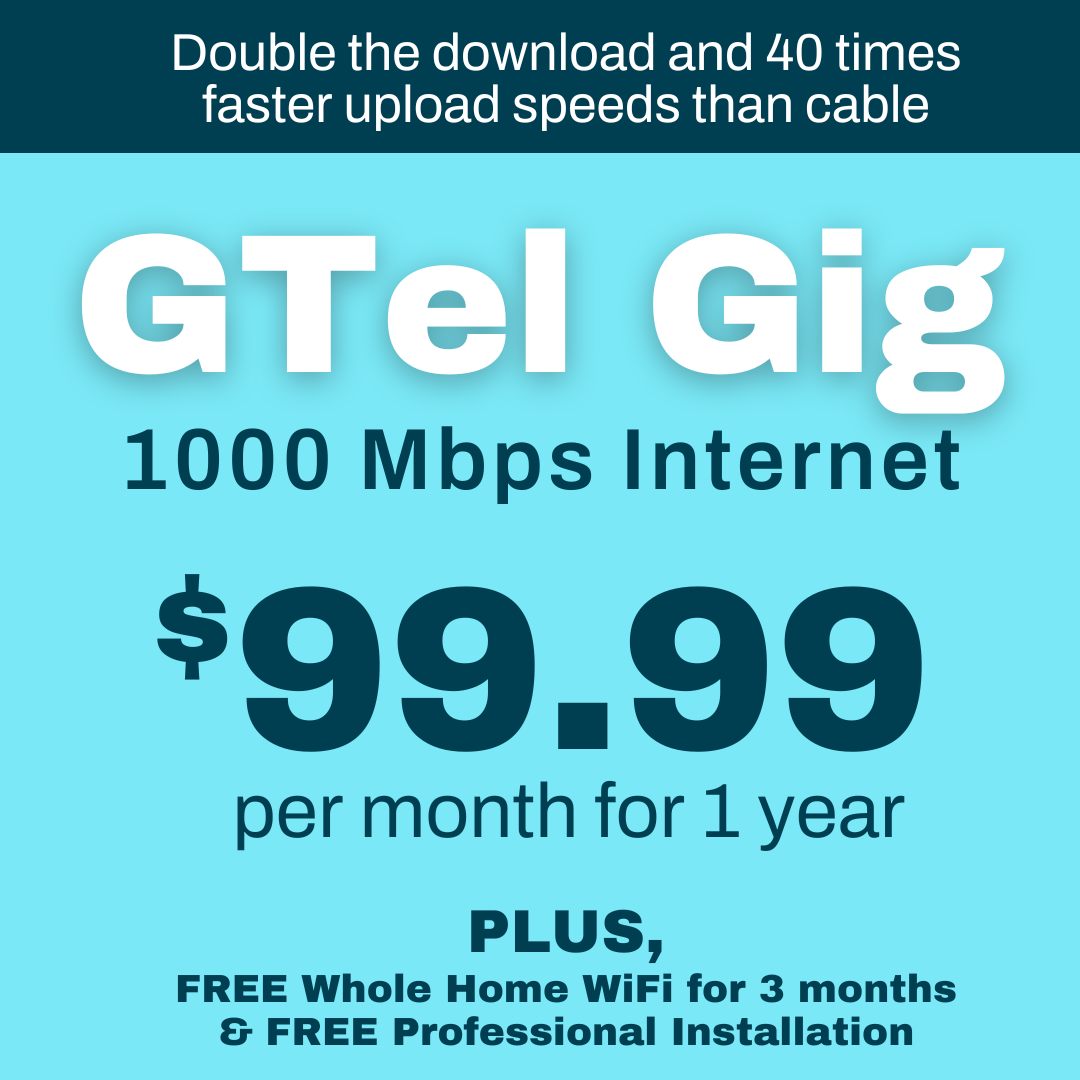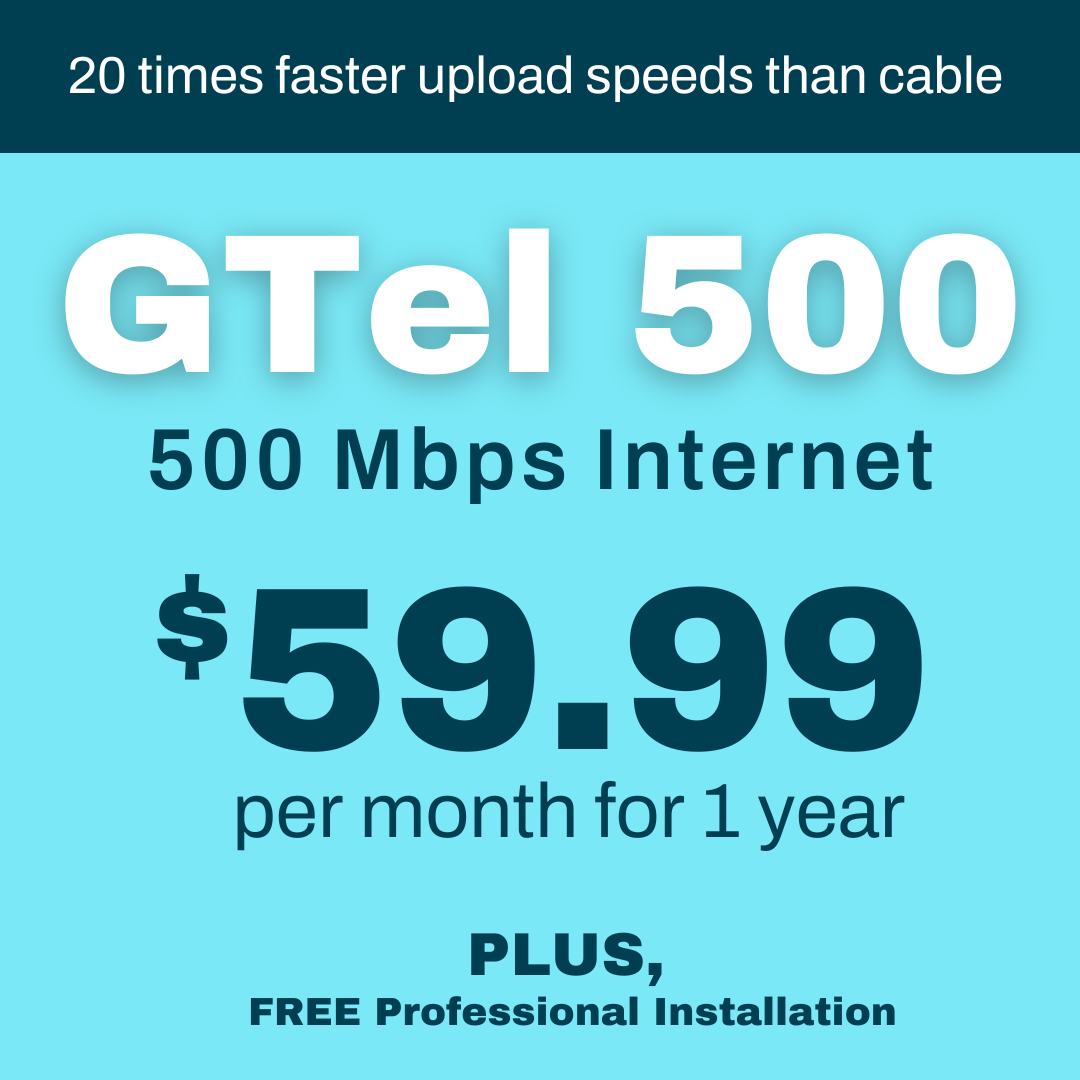 Enjoy better internet, with GTel Fiber

More Reliability.
Our 100% REAL FIBER network brings a fiber optic cable directly to your home or business (and anywhere in between).  We call this "Fiber to the Home" or "FTTH". 

With FTTH, you can achieve far faster upload and download speeds than networks utilizing traditional copper cables.

GTel Fiber is also more reliable and secure, since it uses light signals that are less susceptible to interference than electrical signals.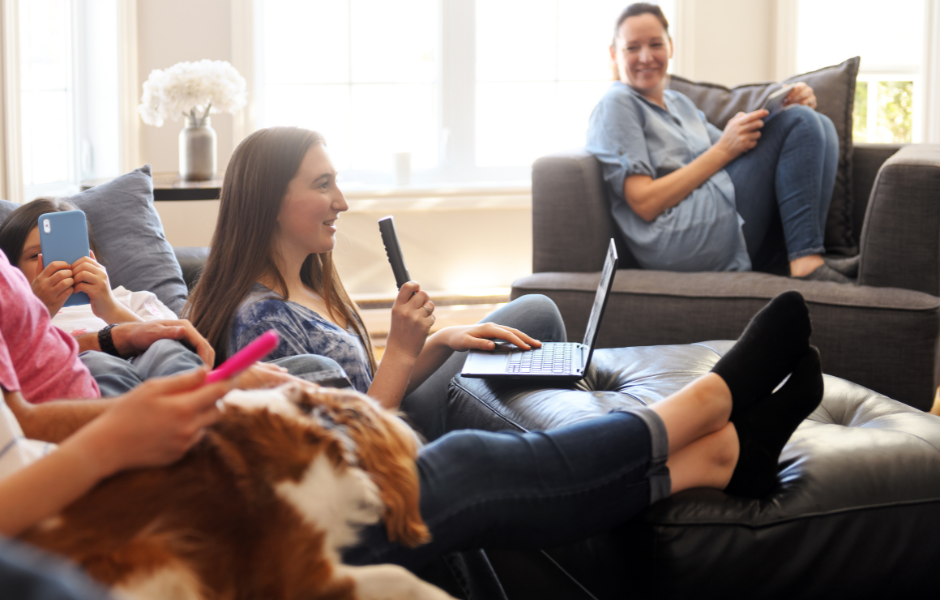 We know what matters.
We work with you to come up with the best wired and/or wireless network configuration, based on your needs.

We're here to help you stay connected while working from home, entertaining your family and friends, or keeping your home safe and secure it in your everyday lives.



Superior Service & Support
GTel Fiber offers symmetrical speeds up to 1 Gigabit per second, the ultimate in bandwidth capacity, allowing more data to be transferred at faster speeds.




Our local Customer Representatives and Support Technicians are here to help when you need us most – 24/7/365.

As always, our GTel Fiber connection comes with no data caps, no contracts, no hidden fees, and only the best in local service and support.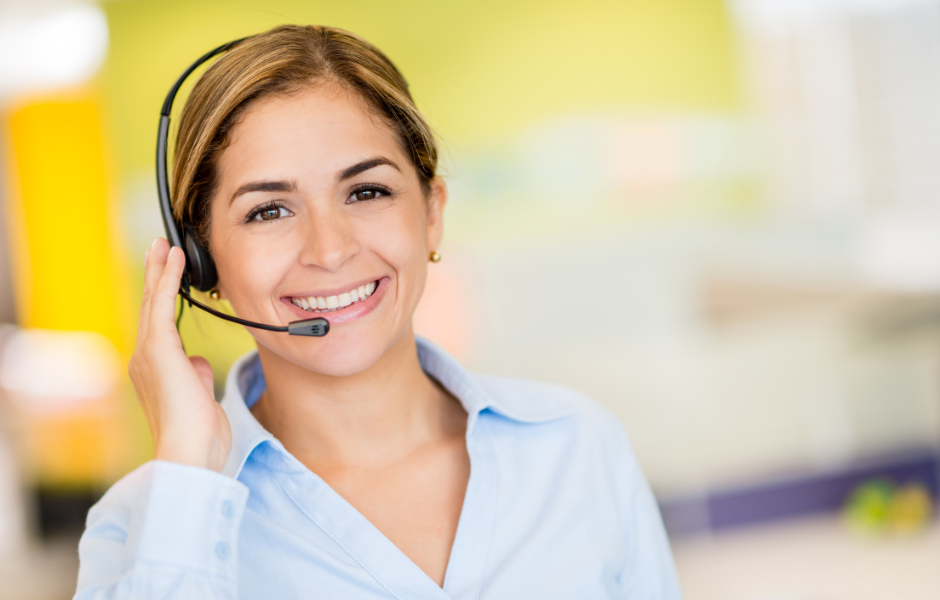 Switch today, and see what you've been missing!

Schedule your free installation with our experienced staff to see how GTel Fiber and our advanced networking services can help you to improve your productivity and eliminate your broadband frustrations.
 Offers expire 12/31/23 and are limited to new residential customers only. Not available in all areas. Taxes and fees may apply.
Discounts listed are in effect for first 12 months of service.  May not be combined with other offers. Call for complete details.
©2023 GTel. All rights reserved.