What to Expect – Installation
Bringing fiber to your home. What to expect before & during your installation.
In most Fiberhoods, one of the last stages of construction is connecting a fiber drop to your home. We'll terminate the drop cable inside a small fiber splice enclosure on an outside wall of your home. Once this is complete, you're ready to have fiber installed inside your home. This document explains what you can expect during this stage of the process.
Connecting your home to GTel Fiber.
As we move along our planned route in your area, GTel Fiber installers bring fiber cables from our existing network to the side of each home signed up for GTel Fiber.
Our technicians will always contact you prior to arriving at your home; this is why it's very important to provide updated and accurate contact numbers when you sign-up or schedule your installation.  When we arrive at your home, we will let you know we are working on your property.  If you are not at home, we will still install the fiber drop as it is necessary to complete your installation in a timely manner. If there are utility poles where you live, we will follow the existing electrical drop path and bring fiber from the pole to the splice point.  If the drop is located in the ground, we will first complete the necessary process of locating your property for additional utilities, and contact you with any questions or concerns.  If you know of anything in your yard, such as an in-ground dog fence, gas lines, septic systems, etc., please let the GTel Representative know at the time you sign-up and before your installation.
The fiber drop on the outside of your home connects to the main-line cable from our existing network to the splice case at your home.  We attach the splice case to your house, typically next to your existing utilities.  In some cases, we'll attach the splice case to the side of your home on the same day as your in-home installation. However, in some cases, we'll install the drop and splice case before the day of your installation.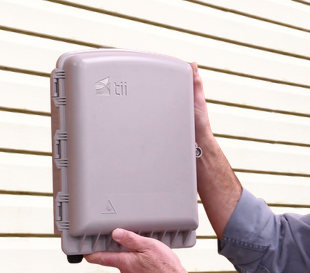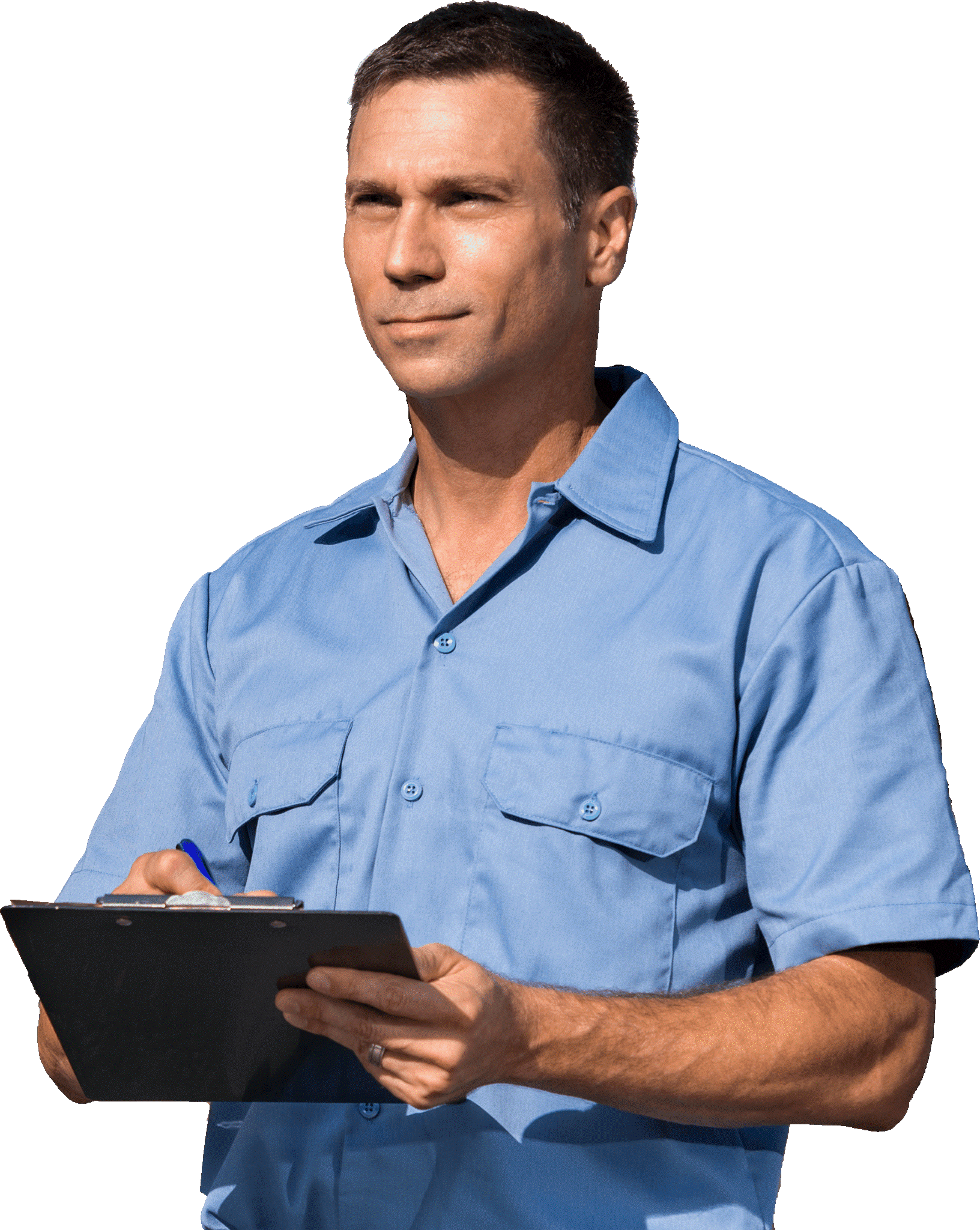 Your in-home installation.
On the day of your scheduled installation, you will have an opportunity to get to know one of our dedicated installers. Our main priority at the time of installation is to listen to your needs, wants and expectations, and communicate how we can help. We want you to feel comfortable with our process and asking us questions.
We do require someone from the household (over the age of 18) to be at the installation to approve the equipment locations and review the installation before our technicians leave your home.
The equipment.
Fiber-optic Internet isn't run through traditional copper wiring. Instead, data is transmitted as small beams of light, allowing information to move further and faster than ever before over fiber optics. Since the system is fundamentally different from other Internet networks, there will be a few new pieces of equipment you'll need to start using with your GTel Fiber connection.
First, you'll need power.  Unlike traditional copper cables, which conduct enough electricity to bring signal to your home, fiber-optic signal is run on glass, which is non-conductive.  GTel has the option to provide you with a battery backup unit that will allow your dial tone to remain active in the event that your home loses power. Ask one of our Customer Representatives for more information about the battery backup service we offer.
You'll need a router.  If you're planning on connecting multiple devices to a wireless network inside of your home, we have many options to get you connected wherever you need it. You can choose to provide your own router or GTel can provide you one for a low monthly fee and we'll take care of the maintenance.
As soon as your in-home installation is complete, you can start enjoying GTel FIber!
 Preparing for your GTel Fiber installation.
On the day of your scheduled Installation, we will do everything we can to arrive at your home during the scheduled time-frame.  Our trained installation Technician(s) will call you to confirm your appointment before arriving
When our Technician(s) arrives at your home, he or she will review the basic equipment that they will be installing.  They will ask you where you want your equipment to be placed in your home, and will also offer some advice about positioning devices in your home to optimize your Wi-Fi signal to best fit your needs.
Our Technician(s) will do all of the work. He or she will work to connect our outside fiber at the splice terminal, which allows us access to check the signal without needing access to your home.  After discussing your needs and his/her recommendations, they will install your inside equipment, confirm all wired and Wi-Fi networks are working to your satisfaction, and demonstrate key features of the devices installed in your home.
Suggestions and guidelines to help you prepare for your installation.
Where do you want the equipment installed? Stay open to suggestions from our trained Technician(s).
Are any devices are currently connected to your router using an Ethernet cable? Consider the ideal location of these devices and where you want to locate your new GTel router.  Depending on the layout of your home and where your new router is installed, we may need to run new wires to connect these devices.  If you prefer to connect your devices wirelessly to your GTel router, we have many options to help blanket your home with wireless signal, including our Whole-Home Wi-Fi solution.
Clear your personal items out of the areas where you think the Technician(s) might be working (as much as it makes sense).
Make sure you have available power outlets to provide service to any new devices, including TV boxes, your router, or any additional wireless access points.
It is your choice whether you schedule discontinuation of any existing services (Phone or TV, if applicable) prior to your GTel Fiber installation date, or wait until your GTel Fiber installation is complete. There is no conflict between GTel Fiber and other Internet/TV services.
THANK YOU FOR CHOOSING GTEL, WE APPRECIATE YOU AND YOUR BUSINESS!