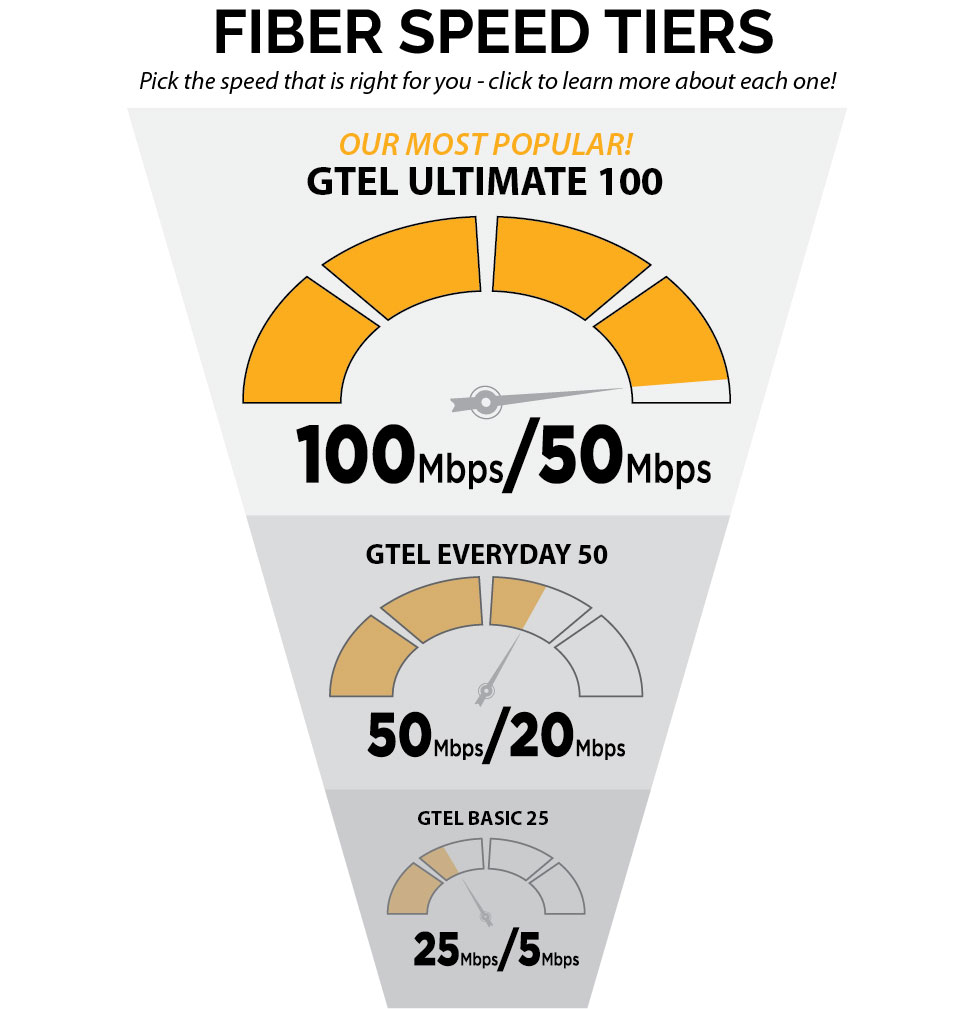 GTEL Ultimate 100/50
This top-end speed package covers the needs of every user; work-from-home customers,
busy families, gamers, streamers, and music enthusiasts. It fits the needs of homes that
demand faster speeds for uninterrupted streaming content on multiple devices in every
room of the house!
GTEL Everyday 50/20
Great for moderate internet users and home offices. Less buffering and lag
when online gaming or video streaming. The perfect fit for a busy home with
3-4 devices streaming video or music at the same time.
GTEL 25/5
Good for individuals interested in basic browsing, social media,
sending and receiving emails. Perfect for families with 3-4
devices connected to the Internet at the same time, or single
devices used for media streaming.